My wife is an aspiring writer. Someday she hopes to publish a Young Adult fiction novel. One of the ways she improves her own writing is by reading a lot of current YA works. Occasionally she will also post a review of one of the books she has read. Check out her latest review and be sure to follow her blog!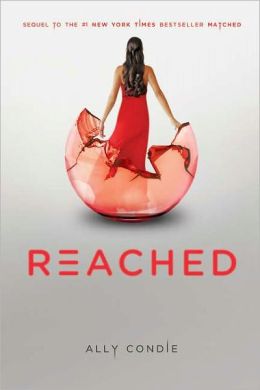 Reached (#3 in the Matched Trilogy) by Ally Condie
I don't like writing negative reviews since I know people will inevitably write them about my books if/when I publish them someday. I wish I could say I loved this book. I really enjoyed Matched, and Crossed was a lot of fun. Unfortunately Reached had several big problems that ruined the finale of this series for me.
First off, Crossed is unnecessarily long. Condie drags out the story over 500 pages. I read whole chapters where nothing happened. The book could have been cut in half without losing anything. It took me well over a month to read it because if I ever put it down, I'd forget I was reading it. I finally finished it trying to cure a bout of  insomnia. Not a good sign if I read a book to lull myself to sleep.
Second, I did not…
View original post 284 more words